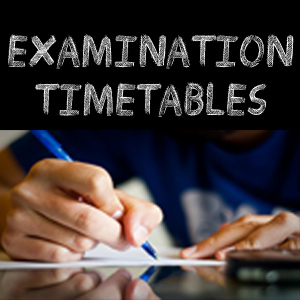 KASNEB students, parents, sponsors, guardians, training institutions and other stakeholders are hereby informed that the April 2022 examinations will be conducted over a period of three (3) days from Tuesday, 5 April 2022 to Thursday, 7 April 2022. Will go
Specific dates and other additional information are given below:
1. Exam Dates
The exam dates for the examinations of April 2022 are as follows:
(a) Tuesday, 5th April 2022 and Wednesday, 6th April 2022
• Professional Certificate Courses: (VCE), (VCGD), (VCICS) and VCBCT
• Certificate in Accounting and Management Skills (CAMS)
• Accounting Technician Diploma (ATD)
• Diploma in Data Management and Analysis (DDMA)
• Diploma in Computer Networks and Systems Administration (DCNSA)
(b) Tuesday, 5 April 2022 to Thursday, 7 April 2022
• Certified Public Accountant (CPA)
• Certified Secretary (CS)
• Certified Investment and Financial Analyst (CIFA)
• Certified Credit Professionals (CCP)
• Certified Information Systems Solutions Specialist (CISSE)
• Certified Forensic Fraud Examiner (CFFE)
Certified Procurement and Supply Professionals of Kenya (CPSP-K)
(c) Tuesday, 5 April 2022 and Wednesday, 6 April 2022 Foreign Accounting Qualification (FAQ)
(d) Tuesday, 5 April 2022 and Wednesday, 6 April 2022 Foreign Secretary Qualification (FSQ)
(e) Tuesday, 5 April 2022 to Thursday, 7 April 2022 Allies in the Procurement and Supply of Kenya (APS-K)
Note: Candidates are advised to make preliminary arrangements including obtaining permission from the employers, where applicable, to ensure they appear for the examination.
2. LAST DATE FOR REGISTRATION AND EXAMINATION ADMISSION
The last date for registration and examination admission for the April 2022 examinations will be Monday, 28 February 2022.
3. Qualification Brochure
The eligibility prospectus can be downloaded from Kasneb's website www.kasneb.or.ke or obtained free of cost from the following sources:
• Office of KASNEB .
• Kasneb counters at Huduma centers in Nairobi GPO, Kisumu, Kisii, Eldoret, Nyeri, Mombasa and Nakuru.
• Kenya National Library Service (KNLS) branches across the country.
• Training Institutes offering Kasneb courses.
4. Mode of Payment of Fee
(a) Payment through Student Portal Students are advised to use the Student Portal link https:online.kasneb.or.kel. A detailed guide on this mode of payment can be accessed from the Kasneb website www.kasneb.or.ke.
(b) Payment through bank fee collection accounts
Students can also pay fee through Kasnab Fee Collection Accounts in any branch of the following banks
• KCB BANK LIMITED – ACCOUNT NO. 1203681194.
• National Bank of Kenya Limited – Account No. 01001031572601.
• KCB Dollar Account Number 1123096465 – (For students located outside Kenya).
Note: Students are advised to use the above payment channels as cash payment will not be accepted at the Kasneb offices.
Students located outside Kenya/Foreign students are advised to pay the applicable fee in dollars.
5. All continuing students of Kasnab are required to renew their annual registration by 1st July of each year. New students are advised to note that the annual registration renewal fee is payable after the first eligible examination on 1st July and annually thereafter
6. Kasnab is in the process of preparing the certificate for August 2021.
Those graduate and continuing students who wish to post their certificates to them should send their written request along with attested copies of National Identity Card / valid passport.
They should also avail the reliable postal address through which they prefer to post their certificates as well as their mobile numbers. These details should be submitted through the email address –certificates@kasneb.or.ke by Monday, 31 January 2022.
7. Students and other students and other stakeholders are further advised to note that the proposed exam dates of July 2022 are Tuesday, 19th July to Thursday, 21st July 2022 and November 2022 meeting, Tuesday, 15th November 2022 to Thursday, Will be till 17. November 2022.