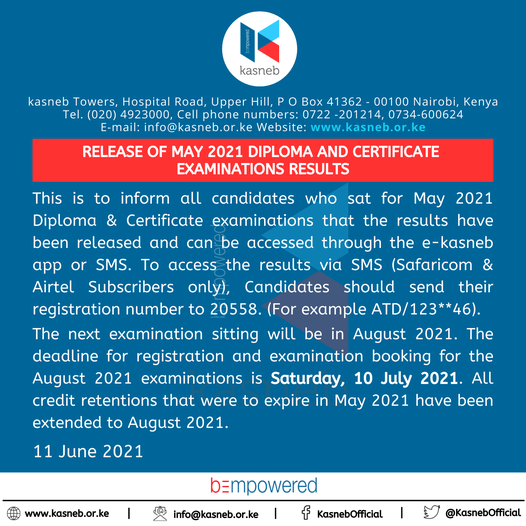 This is to inform all candidates who sat for May 2021
Diploma & Certificate examinations that the results have
been released and can be accessed through the e-kasneb
app or SMS. To access the results via SMS (Safaricom &
Airtel Subscribers only), Candidates should send their
registration number to 20558. (For example ATD/123**46).
The next examination sitting will be in August 2021. The
deadline for registration and examination booking for the
August 2021 examinations is Saturday, 10 July 2021.
GOOD NEWS: ALL credit retentions that were to expire in May 2021 have been
extended to August 2021.
11 June 2021
www.kasneb.or.ke l info@kasneb.or.kef KasnebOfficial @Kasneb Official